Yichang BRT commences construction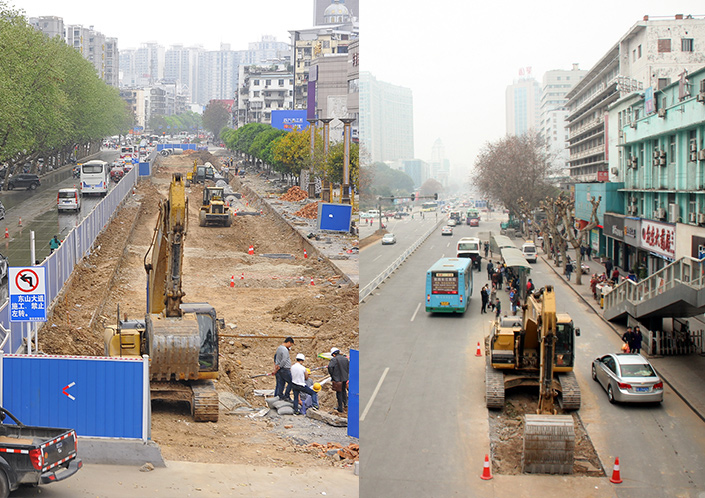 The construction of the Yichang BRT system on Dongshan Avenue started on 25 February with groundwork for tunnels, sidewalk widening and tree relocation. The system, planned and designed by ITDP China with GMEDRI and financed by an Asian Development Bank loan is planned to open in mid-2015. The corridor will run 23.9 kilometers with 37 stations through the heart of the city and connecting major urban sub-centers in the north and south. The BRT will cut travel times across the city dramatically: from 92 minutes to 59.
ITDP China in 2012 won an international bid by the ADB to provide the BRT preliminary design in Yichang, the second largest city in Hubei Province after Wuhan, and the site of the Three Gorges Dam. This major project features a BRT corridor through the heart of the city, and ITDP prepared the preliminary corridor design, demand analysis, operations, station and road design, modal integration plan (focusing on pedestrians & bicycles), and other system features.