Conference Event: Sustainable Transportation and Urban Development under the New Normal in Asia
The United National Second Global Sustainable Transport Conference - side event: Sustainable Transportation and Sustainable Urban Development under the New Normal in Asia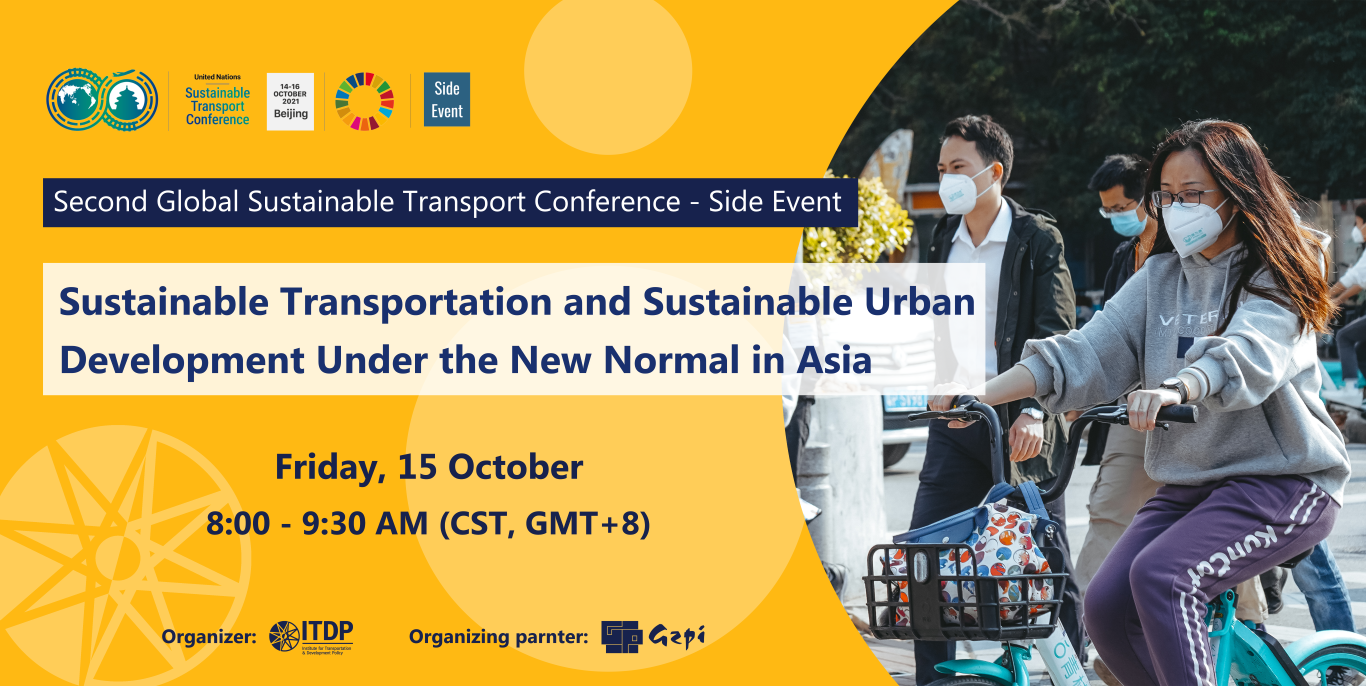 Side Event Schedule:

Friday, October 15th, 2021
8:00 AM - 9:30 AM China Standard Time (CST, GMT+8)
Event Link:
TBA
Description
After the epidemic, Chinese Present Xi Jinping pointed out that "mankind is experiencing the most serious global public health emergency since the end of the Second World War." The World Health Organization convened a meeting and proposed six measures to deal with the epidemic. Among them, it mentioned the development of cities that incorporate health into all aspects of urban planning, from sustainable transportation systems to healthy housing, In other words, sustainable transportation systems and sustainable urban development are important aspects of responding to the epidemic.
Xianyuan ZHU, the interim East Asia Director of ITDP as the host of the event will discuss in depth how the urban transportation system can be diversified in the post-epidemic era through a dialogue with the guests. The pattern of value recognition, mutual trust, and cooperation between the subjects realizes the people's needs of "justice and fairness; livable and suitable for work; a sense of gain, happiness, and security". Specifically, how does urban traffic return to the origin of serving people, matching people's sustainable mobility, shifting from focusing on traffic capacity to improving travel accessibility, fairness, and sustainability, and paying more attention to the integration of multiple travel modes with the improvement of the travel environment, through the provision of fair and inclusive city services, it is ensured that everyone enjoys basic transportation services, especially the elderly, children, the disabled, and low-income groups, providing personalized travel services.
Discussion topics will include but are not limited to the 15-minute neighborhood, cycling return, e-bike grooming and management, street space optimization, child-friendly cities/communities, zero-elevation cities, shared mobility, customized public transportation, Maas, electrification of buses, oil cap, low-emission zone and etc.
The speakers will share their experience and projects focus on Asian cities, especially Chinese cities, like 15 minutes neighborhood plan in Tianjin, street quality improvement in Guangzhou, the victory of the electric bus revolution, and lessons learned from Shenzhen, the child-friendly city of Changsha, E-bike development and management lessons from Nanning, parking reform of Bejing, low-emission zone in Jinan.
About the Moderator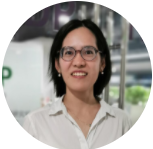 Xianyuan ZHU, ITDP, Interim East Asia Director
Xianyuan has been with ITDP since 2010, initially as a transport specialist managing the BRT improvement and impact analysis in Guangzhou and Lanzhou and currently as the Deputy Director of ITDP China. As well as working for ITDP, she has worked as a consultant to Asian Development Bank, World Bank, and UN-Habitat funded urban transport projects in Asian, African and Oceanian cities. She has been managing sustainable development projects for the past 10 years in around 10 countries and over 20 cities, dealing with several topics, including urban mobility, urban development, child-friendly city and communication. More recently, she has been involved in projects in Tianjin GEF TOD project, Penang sustainable urban mobility plan, Guangzhou East train station TOD project, and Lanzhou BRT impact analysis. Xianyuan holds a master's degree in Transport Engineering from Shandong University, China, where she spent one year working in transport research center after finishing her degree.

About the Speakers
TBA
About the Organizer
Institute for Transportation and Development Policy
The Institute for Transportation and Development Policy (ITDP), founded in 1985 and headquartered in New York, is an international non-governmental organization with offices in China (Beijing, Guangzhou), United States, India, Indonesia, Mexico, Brazil and Kenya, and has worked in more than 100 cities in 30 countries. ITDP is a global organization at the forefront of innovation, using technical expertise, direct advocacy, and policy guidance to mitigate the impacts of climate change, improve air quality, and support prosperous, sustainable, and equitable cities.

ITDP China office provides more than fifteen years of sustainable transportation concept promotion and technical support for East Asian& Southeast Asian cities, especially Chinese cities, including NMT, BRT, TOD, transportation demand management, etc.

About the Organizing Partner
Guangzhou Urban Planning & Design Survey Research Institute

Guangzhou Urban Planning & Design Survey Research Institute (GZPI), founded in 1953, is the longest-standing, largest-scaled and leading comprehensive planning and survey research institute in South China. We are committed to providing urban and rural planning,construction and natural resource management.